FAQs ›
Find answers to our most commonly asked questions.
Service Bulletins ›
Our dedication to quality is demonstrated through our track record of success. Get the latest product information regarding maintenance, equipment updates, changes, and new releases.
Find a Rep ›
We make sure the equipment that fills your kitchen meets not only our stringent standards, but more importantly, yours. Find a service provider or sales representative.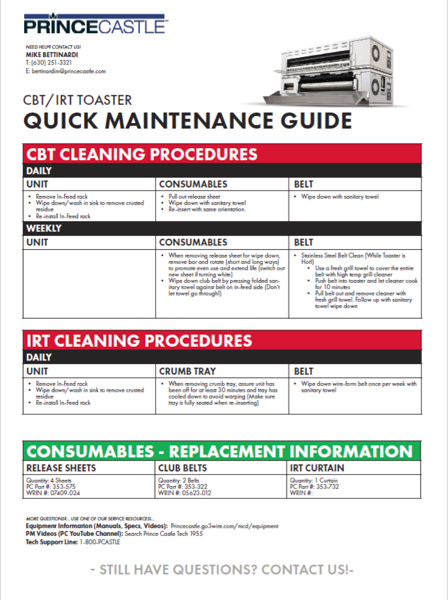 THE SUPPORT THAT YOU NEED RIGHT AT YOUR FINGERTIPS!
Keep your teams and equipment running smoothly with Quick Maintenance Guides and other technical resources right at your fingertips.
---
Ray Kroc, who would later purchase McDonald's from the McDonald brothers, was an equipment salesman, selling multi-mixers for the foodservice equipment manufacturer, Prince Castle.
---
There are McDonald's restaurants in more than 100 countries, serving over 40 million customers daily.
---
The first McDonald's with a seating area opened in 1962 in Denver.
---
The first drive-thru at a McDonald's in Arizona was announced in 1975.
---
McDonald's fast food drive-thru restaurants let to the invention of cup holders for the inside of vehicles.
---
November 16 is now designated as National Fast Food Day!
---
Today, 96-percent of Americans have visited at least once a McDonald's.
---
Among some of the American celebrities, who have worked at McDonald's at one time in their life are Pink, Shania Twain, Jay Leno and Rachel McAdams.
---
The most popular fast food in America is French fries.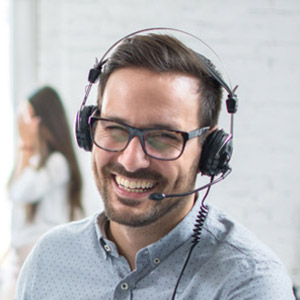 Contact Your Local Sales Rep
Your local sales rep is more than happy to answer any questions you may have.
Contact us to get started with your order.