SK-2 Cream Dispenser
Deliver accurate and consistent portion control with the SK-2 cream dispenser. Increase speed and accuracy of hot and cold-crafted beverages with Silver King's easy-to-use portion-controlled SK-2 cream dispenser. The intuitive, brightly lit 10-button control panel enables the crew to quickly select precisely measured shot sizes, ensuring your customers get their favorite drink order every time.
Temperature display with an alert warning if cabinet exceeds 40°F
Patented load cell measures and displays the amount of product in the hopper
Narrow footprint with minimum clearance requirements
Reliable, long-lasting condenser fan
Field upgradeable software allows for future menu changes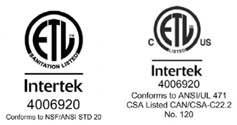 Product Overview
Cream preference varies widely amongst coffee lovers — especially when it comes to premium drinks. Precisely measured shot sizes at your fingertips ensure product quality and consistency for your menu items. Craft the perfect food or beverage every time using Silver King's SK-2 Cream Dispenser.
Product Features
Capacitive Touch Control Panel. The intuitive 10-button capacitive touch control panel allows the crew to quickly select precisely measured shot sizes at the touch of a button. Its easy-to-read, brightly lit display provides product status, temperature information, and alerts.
Patented Load Cell Technology. The SK-2's Cream Dispenser's enhanced and reinforced patented load cell technology helps keep restaurants stocked and ready to serve. The load cell calculates volume information and displays it on the control panel. When the product is low, visual alerts notify the crew to restock.
Easy to Load. Loading cream into the hopper is simple using the auto-align, snap-in-place bag guard. The valve stop prevents unwanted spills during activation. The cutting guide ensures the proper angle and cutting location of the tube.
Easy to Clean. A removable drip tray and elevated legs make it easy to clean outside, under, and around for improved sanitation. The control panel also has a 10-second cleaning mode button to prevent unwanted dispensing during wipe down.
Field Upgradeable. Evolving restaurants require equipment flexibility. Update software via USB for future menu changes.
Heavy-Duty Construction. This workhorse has a stainless steel exterior and interior, and a reinforced stainless steel metal hinged door. A replaceable Santoprene™ door gasket ensures the refrigerated compartment is sealed tightly.
Product Spec Sheet
Dimensions
| | | | | | |
| --- | --- | --- | --- | --- | --- |
| Model Number | Width in (cm) | Height in (cm) | Depth in (cm) | Shipping Weight lbs (kg) | Shipping cu. ft. (cu. m.) |
| SK-2 | 9.3 (23.7) | 29.0 (73.7) | 16.6 (42.2) | 65 (29.4) | 5.83 (0.16) |
Electrical
| | | | | | |
| --- | --- | --- | --- | --- | --- |
| Model Number | Volts | Hz | AMPS | Phase | Plug Type |
| SK-2 | 115 | 60 | 1.54 | Single | NEMA 5-15P |
Certifications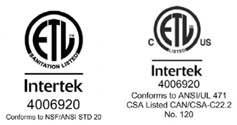 ---
Ray Kroc, who would later purchase McDonald's from the McDonald brothers, was an equipment salesman, selling multi-mixers for the foodservice equipment manufacturer, Prince Castle.
---
There are McDonald's restaurants in more than 100 countries, serving over 40 million customers daily.
---
The first McDonald's with a seating area opened in 1962 in Denver.
---
The first drive-thru at a McDonald's in Arizona was announced in 1975.
---
McDonald's fast food drive-thru restaurants let to the invention of cup holders for the inside of vehicles.
---
November 16 is now designated as National Fast Food Day!
---
Today, 96-percent of Americans have visited at least once a McDonald's.
---
Among some of the American celebrities, who have worked at McDonald's at one time in their life are Pink, Shania Twain, Jay Leno and Rachel McAdams.
---
The most popular fast food in America is French fries.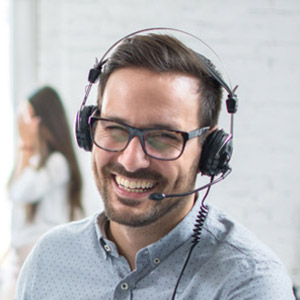 Contact Your Local Sales Rep
Your local sales rep is more than happy to answer any questions you may have.
Contact us to get started with your order.