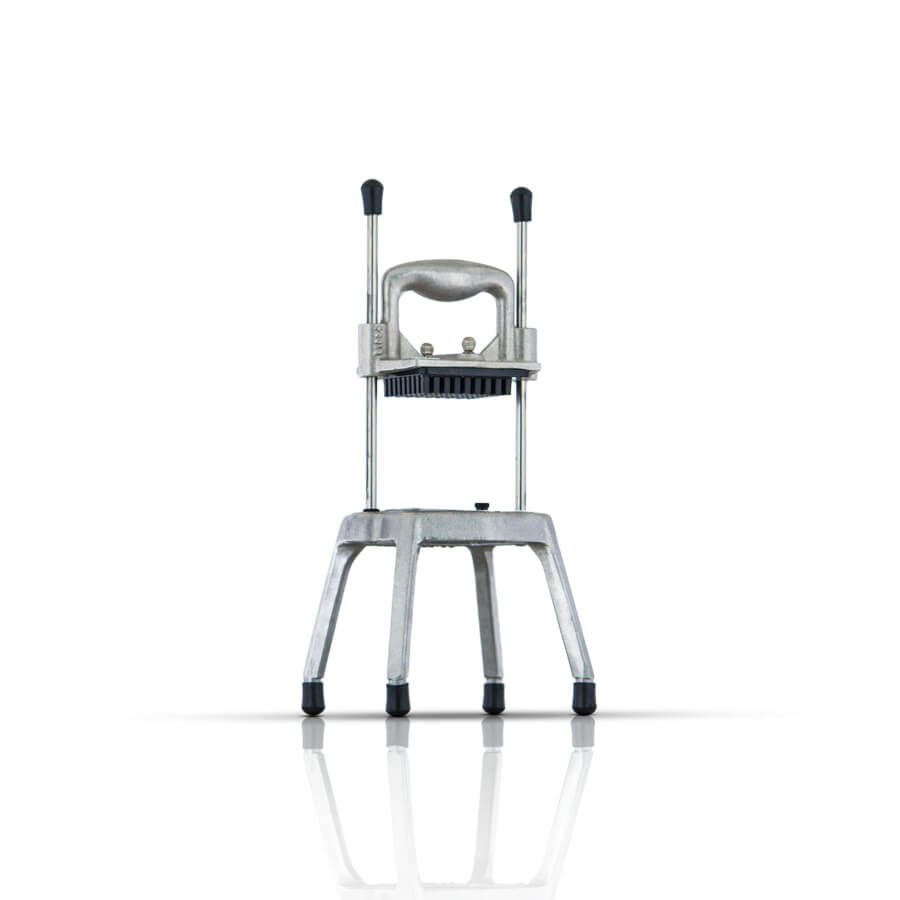 Dice Witch
910A
Features
 Extra large dicing head
Dices onions and firm vegetables quickly and evenly—even potatoes!
Fast and safe to operate
Sturdy cast aluminum construction
Easy clean-up
Blades are easy to replace

Product Overview
Dice onions and firm vegetables quickly and evenly with the Prince Castle Dice Witch™. Place a vegetable on the Dice Witch™ and with one downward stroke, the pusher head gives you perfectly diced sections. Depending on size of dice desired, just run the onion or vegetable through the Dice Witch™ as many times as needed. The Dice Witch™ is ideal for salsas and garnishes.
This versatile machine can be used for tomatoes, potatoes, apples, or any firm vegetable….or even cut fries!
The solid cast aluminum construction provides for long, reliable service. A sturdy frame sits balanced on four legs with non-skid rubber feet for safe operation. Precise, sharp stainless steel blades ensure clean cut with every stroke.
Product Features
Extra-large dicing head.
Dices onions and firm vegetables quickly and evenly, even potatoes!
Fast and safe to operate.
Sturdy cast aluminum construction.
Easy clean-up.
Blades are easy to replace.
One-year warranty (excluding blades).
Product Spec Sheet
Ordering Information
| | |
| --- | --- |
| Model Number | Description |
| 910-A | Dice Witch ™ |
| 910-50 | Replacement Blade Set |
Dimensions
| | | | | |
| --- | --- | --- | --- | --- |
| Model Number | Width in (cm) | Length in (cm) | Height in (cm) | Shipping Weight lbs (kg) |
| 910-A | 10 (25.4) | 7.81 (19.87) | 17.75 (45.09) | 8 (3.6) |
Certifications

---
Ray Kroc, who would later purchase McDonald's from the McDonald brothers, was an equipment salesman, selling multi-mixers for the foodservice equipment manufacturer, Prince Castle.
---
There are McDonald's restaurants in more than 100 countries, serving over 40 million customers daily.
---
The first McDonald's with a seating area opened in 1962 in Denver.
---
The first drive-thru at a McDonald's in Arizona was announced in 1975.
---
McDonald's fast food drive-thru restaurants let to the invention of cup holders for the inside of vehicles.
---
November 16 is now designated as National Fast Food Day!
---
Today, 96-percent of Americans have visited at least once a McDonald's.
---
Among some of the American celebrities, who have worked at McDonald's at one time in their life are Pink, Shania Twain, Jay Leno and Rachel McAdams.
---
The most popular fast food in America is French fries.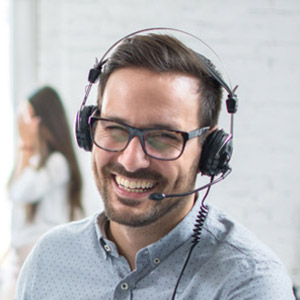 Contact Your Local Sales Rep
Your local sales rep is more than happy to answer any questions you may have.
Contact us to get started with your order.